20 Year Old Cat is So Happy to Be Given a Home, He Can't Stop Purring
A 20-year-old cat was rescued and given a forever loving home and a much needed bath. He is so happy that he can't stop purring.
Meet Oswald the cat!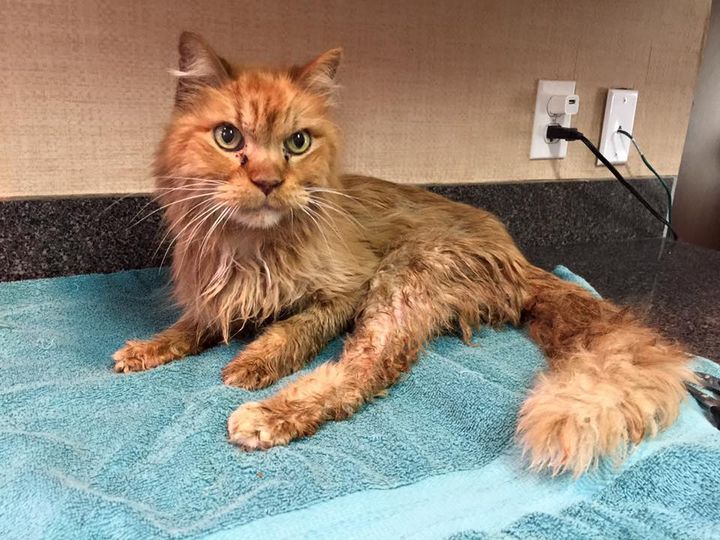 Oswald ended up in the shelter at the age of 20; that is nearly 100 in human years.
"He was surrendered to a shelter without a name or much of a hope," Karyn Poplin of Kitty Adventure Rescue League told Love Meow.
Karyn took the kitty out of the shelter and into her cat sanctuary where he would have a place to call home. Despite his age, health and trouble walking, nothing can stop this old man from "exploring and getting in the way in true cat fashion."
Normally cats don't like baths, but Oswald was so thankful to be cleaned.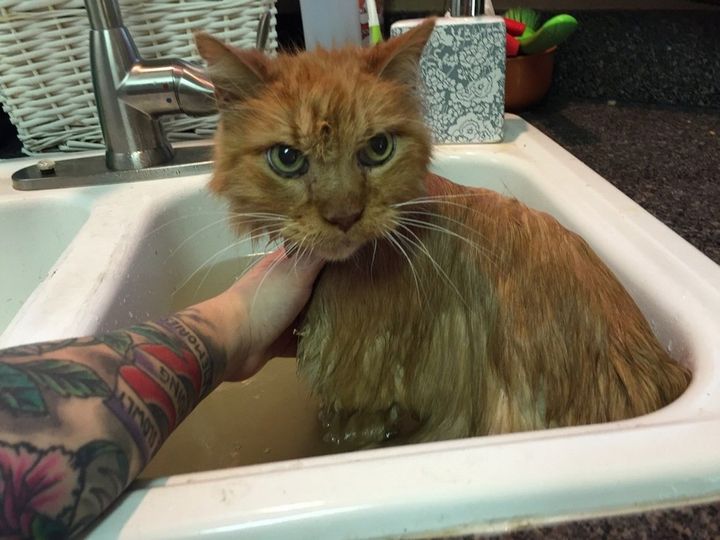 "This guy is a champ. He let me bathe him, and he ate all of the food I put down for him, all he wanted was some chin scritches," Karyn said.
"He has the grumpiest old man face but he just loves people. He's a talker too!"
The friendly ginger snuggled up to his forever human and turned on his purr motor after the bath.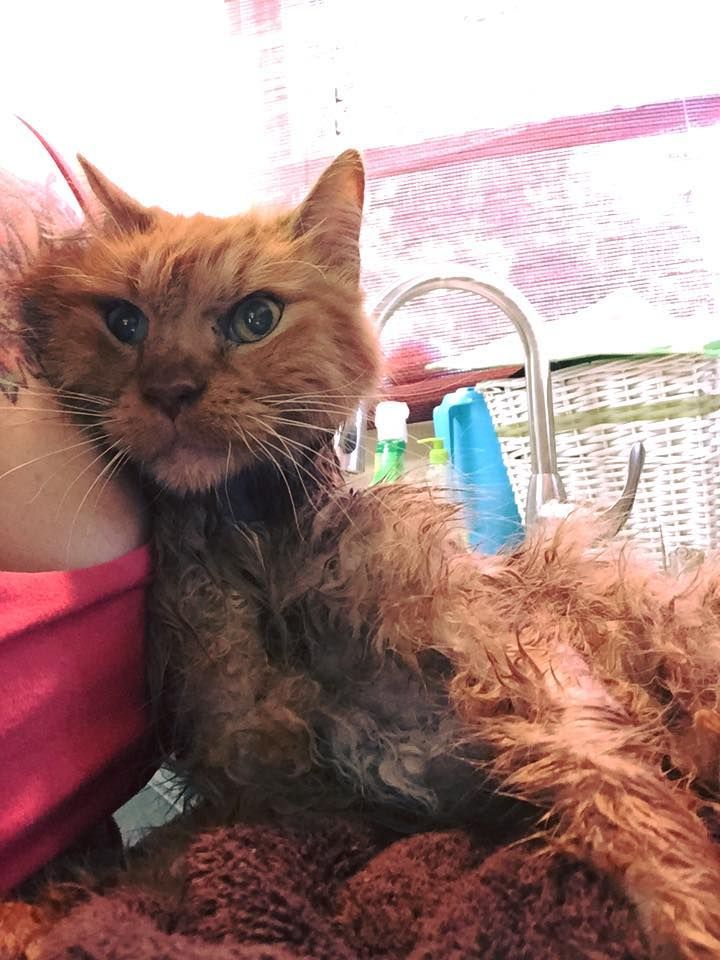 "Walking is difficult for him, but he's a trooper. It doesn't stop him from getting under foot just like kittens do!" Karyn told Love Meow. He is eating like a champ and loving every second of his new life.
Since Oswald arrived in his new home, he hasn't stopped purring. "He wants you to know he loves you," Karyn told Love Meow.
"Welcome home, Oswald!"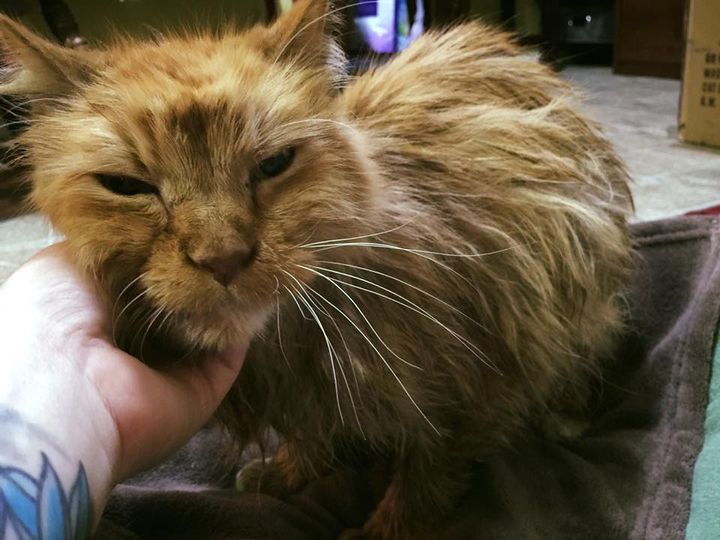 Oswald is doing well and loving his forever home!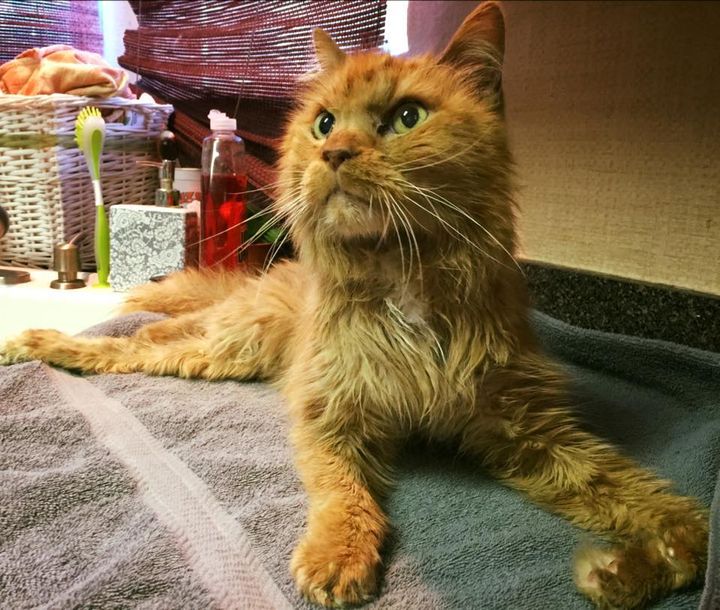 Source: https://by.com.vn/h6L5d7